A journey of taste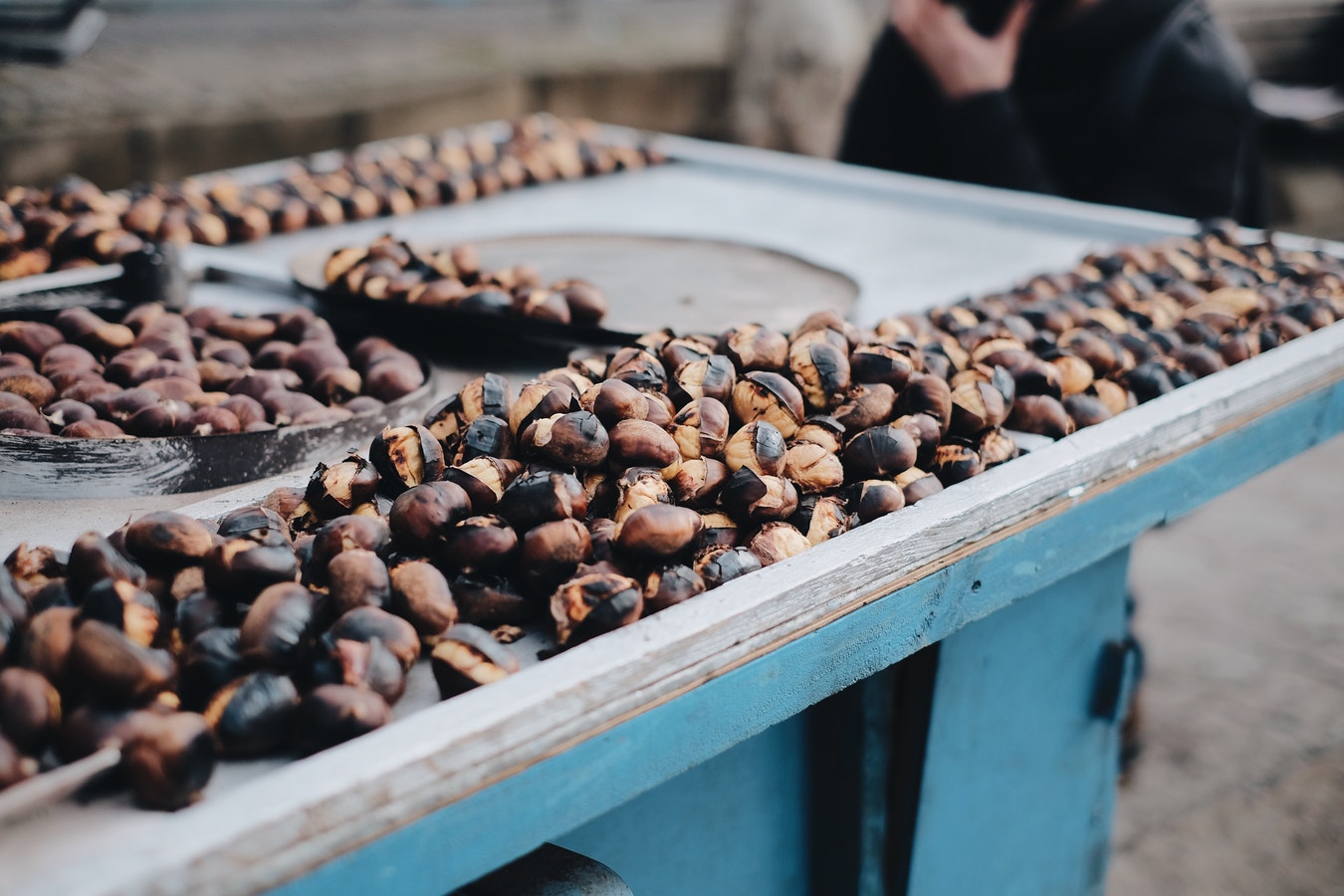 The Valdinievole area is full of enchanting places to visit, but is also an excellent destination for food and wine tours. A simple walk to Montecatini Terme and its surroundings, as well as some pleasant relaxation, will offer you an unexpected journey of tastes. This is where you'll be able to taste some of the real specialties of our land, true combinations of ancient flavours, family traditions and authentic ingredients.
Duration: 1 day
Cialda di Montecatini Terme
One of the oldest baked goods in our tradition, these delicious waffles originated in Montecatini Terme, and have been produced by a small group of artisanal pastry shops in the area since the first half of the twentieth century. Taste one while you stroll through this Tuscan town and you'll be amazed by the taste of these disc-shaped treats: the same familiar mixture as an ice cream cone but with very specific flavours. The recipe for this classic Valdinievole product is kept secret and jealously handed down from generation to generation in the local pastry families.
The waffle, compact but crumbly enough to melt in your mouth, is the result of a skilful combination of natural, carefully-selected ingredients, made with great care. The final almondy aftertaste will make you eat another, and another. The high quality of the Montecatini Terme cialda has earned it the recognition as a Traditional Agricultural Product and a reputation for international excellence.
Brigidino di Lamporecchio
Another delicacy with humble and ancient origins is the brigidino of Lamporecchio, a treat found in many fairs and festivals around Tuscan. But it's in this small village in the Valdinievole that you can taste the original recipe. The name comes from the monastery of Santa Brigida, where the nuns began to produce these sweet treats from the mid-sixteenth century on. On first bite you'll taste the lightness and crunchiness of the sheets, made from eggs, flour, sugar and anise. It's the anise that gives a very special flavour to this otherwise traditional mix.
As is often the case with the most successful recipes, the brigidini were born by chance: it's said that a nun invented them by mistake when she
was making the mixture for communion wafers. When they all saw how good they tasted, the tradition was handed down, but without the characteristic aroma of anise which was added at a later time and is still there today.
The sweetness of chestnut
Montecatini Terme lies in the shade of the Apennine hills of Pistoia, where thick ancient chestnut trees grow, offering their sugary fruits: chestnuts. Delicious on their own, they also used to great effect in making sweet treats that are typical to Valdinievole. The chestnuts of the slopes around Pistoia are particularly prized, producing a thin-grained flour with a unique flavour called "neccio".
This flour gives life to some classic products of the area: try the traditional necci, a simple but tasty focaccia cooked on the stove and rolled up with succulent fillings like fresh ricotta or hazelnut cream. Or try them with your favourite jam and they won't disappoint. Necci are typically found during winter at local festivals and markets.
In this area, another treat made from chestnut flour is the castagnaccio, a traditional cake rich in oil, pine nuts and rosemary. This is a cake of humble origins, a peasant dish of the Pistoia mountains, where in autumn chestnuts were available as a cheap and filling ingredient, and which has been rediscovered today for its unique character. Try a slice of castagnaccio with honey or ricotta, and perhaps with a good dessert wine, like Vinsanto.
Tours in Tuscany: A journey of Taste Recommended by Francia & Quirinale