Golf in Tuscany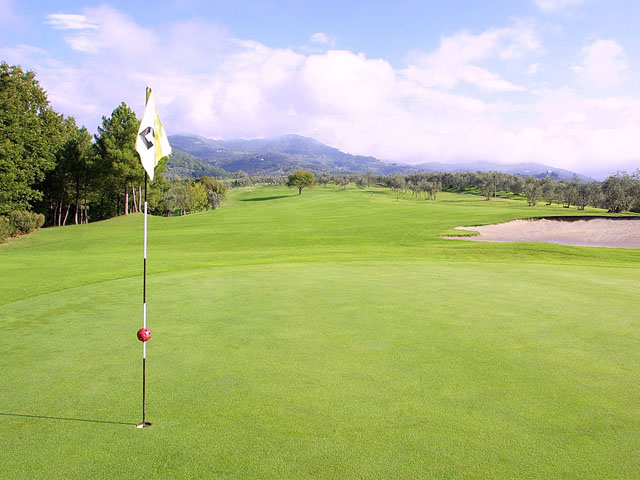 Golf is one of the most known and played game in the world and one thing is needed to play it is a wide and green open space, possibily surrounded by a wonderful landscape. Tuscany, on the other hand, has some of the greatest panoramas in the world so the two things fit perfectly together.
Golf in Tuscany is already spread and in Montecatini there is one of the most prominent golf clubs in Italy, the Montecatini Golf Club, with its 18 holes, on a 60 hectares course, and a panoramic walk of 6 km in the spectacular framework of Val di Nievole.

The club house, built on renovated ancient etruscan constructions, is there to hosts and spoils golfers. It has a sauna and a massage center, a fitness room, a swimming pool and a big store with the best golf equipment coming from all around the world.
Those who love traveling and golfing, Tuscany is the perfect destination, and Francia & Quirinale offers a 30% special discount for the Montecatini Club green fee especially for them. Francia & Quirinale Grand Hotel is just 25 minutes away from Montecatini golf club making it the perfect location for your stay if you love golfing but also relaxing in Montecatini's hot springs. Ask our staff for more information or book your golf holiday in Tuscany today.