Thermal baths hotel Montecatini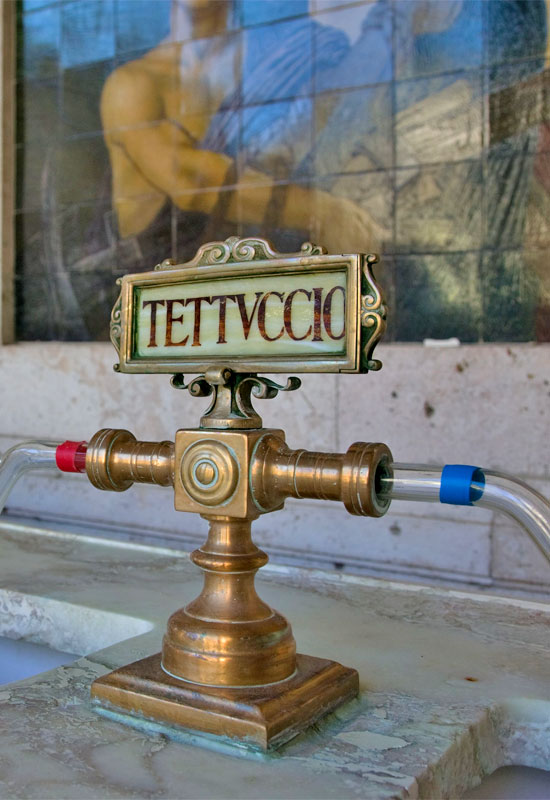 Wellness weekend in Tuscany
Montecatini Terme is the ideal city to treat yourself to a weekend of pleasure and wellbeing in Tuscany. Our thermal baths are famous all over the world for the healthy properties of the water and the Liberty architecture of buildings.
Since the time of the Ancient Romans the tangible benefits of baths on body and spirit were known. The mineral composition of our waters makes them true panacea to purify and tone specific parts of the human body.
If you are looking for a hotel for your weekend at the thermal baths, the 4-star Grand Hotel Francia & Quirinale is the best solution. We are a short distance from the major thermal water establishments, we can recommend the most suitable treatments for you and offer special packages for your relaxation. In the Thermal Park in the city center, in fact, the available treatments are many and different: from massages and mud to drinking-water therapies.
During your wellness weekend at the thermal baths, do not miss a little fun: Montecatini Terme offers everything you need for a pleasant holiday in Tuscany. Go for some shopping in the most exclusive boutiques of the city town, admire the amazing view from the highest point of Montecatini Terme, give yourself a tasty waffle, a typical local dessert.
Ask for more information at Francia & Quirinale, your hotel for thermal baths in Tuscany.