Apartment Suite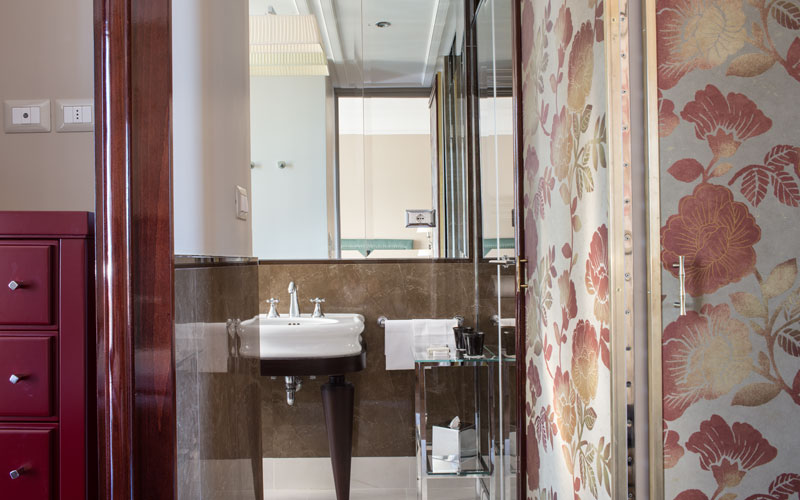 Something to dream about
The Apartment Suite of the Grand Hotel Francia & Quirinale is a feast to look upon both for the eyes and one's spirit.
​The sofas are in egg-white leather. The armchairs are finished with a very fine velvet.
The furniture has been handmade. All has been selected to recreate the pleasure of being at home.
In order for you to enjoy the maximum freedom, at your disposition you will delight in having 2 large bedrooms with LCD TV, 3 bath areas, an independent living room and a balcony with a panoramic view.
In this pleasing atmosphere each one of you can relish living the vacation you have always dreamed of—according to your very own rhythm and tastes.