Florence in a day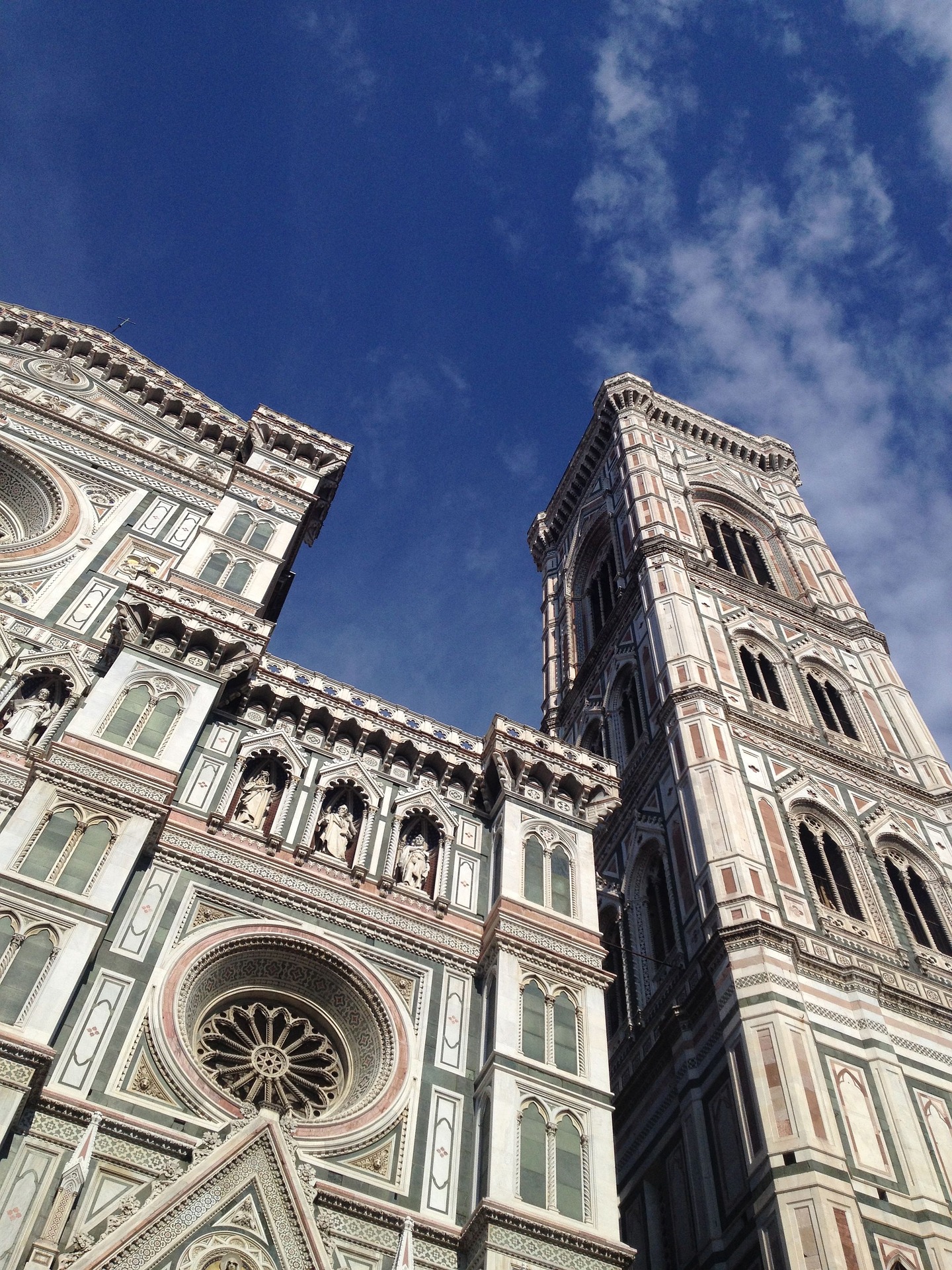 Visiting Florence in one day can be a real challenge, but it's worth it. It will be a day to remember, to live with intensity, because no Tuscan city more than Florence will give you such an intense experience, so rich in beauty, colors, fragrances and flavors.
Walking through an open-air museum
The great thing about Florence is that to enjoy its history, you don't necessarily need to rush in one of its many museums. Of course, if you can not resist the allure of Michelangelo's David you have to visit the Accademia. Or if you feel the irresistible lure of Botticelli's Venus, you have to make a stop at the Uffizi Gallery. Otherwise, if you have limited time, you can simply have a walk. Stop to admire the magnificent facade of the Church of San Lorenzo - so plain and yet so fascinating. Pay homage to the Signori of Florence at the Medici Chapels. If you want to enjoy a truly magnificent view, climb up on top of the Bell Tower, next to the majestic dome of the Cathedral designed by Brunelleschi. Finally continue until Piazza Signoria, cross the Ponte Vecchio and reach Palazzo Pitti and the Boboli Gardens, where to sit for a snack in the open air or just to rest your legs.
Useful tips:
If you want to visit a museum in Florence, perhaps with a guide who speaks your language, book the visit and buy the tickets in advance
A culinary adventure
While walking through Florence, you will have the opportunity to experience 360 ​​degrees the culinary excellence of Tuscany. If you have no idea what to eat, stop by the new Mercato Centrale di Firenze (Via dell'Ariento), where some of the best cooks offer many specialties of the area, such as burgers of Chianina meat, salami and other high quality cold cuts, Chianti Classico DOC wine glasses, fresh homemade pasta and dishes with truffles. The ambience is casual and metropolitan and the prices are convenient. For a chic snack, try Procacci (Via Tornabuoni 64 / r) one of the oldest cafes in the city, where you can taste a flute of bubbly wine with the famous truffle sandwiches. For a hot chocolate or a slice of cake there is Rivoire (Signoria Square), and for an ice cream you can try the historic Vivoli (Via Isola delle Stinche 7 / r), the oldest ice cream shop in town. Finally, if you have the courage to try something really special, you can dare to taste the local street food: a plate of "lampredotto" or a sandwich with "trippa", both made with beef entrails - two Florentine specialties that can scare you but have an indescribable taste.
Useful tips:
What to buy in Florence: a leather bag at the San Lorenzo Market, one of the magnificent jewels at the boutiques on Ponte Vecchio or a precious fragrance at the Officina Profumo Santa Maria Novella.
What to taste in Florence: there are so many dishes not to miss. Among all, try ribollita and pappa al pomodoro, two simple but delicious soups
What to drink in Florence: a DOCG Chianti Classico is a must
Renaissance and Culinary ArtRecommended by Francia & Quirinale