Siena and San Gimignano in one day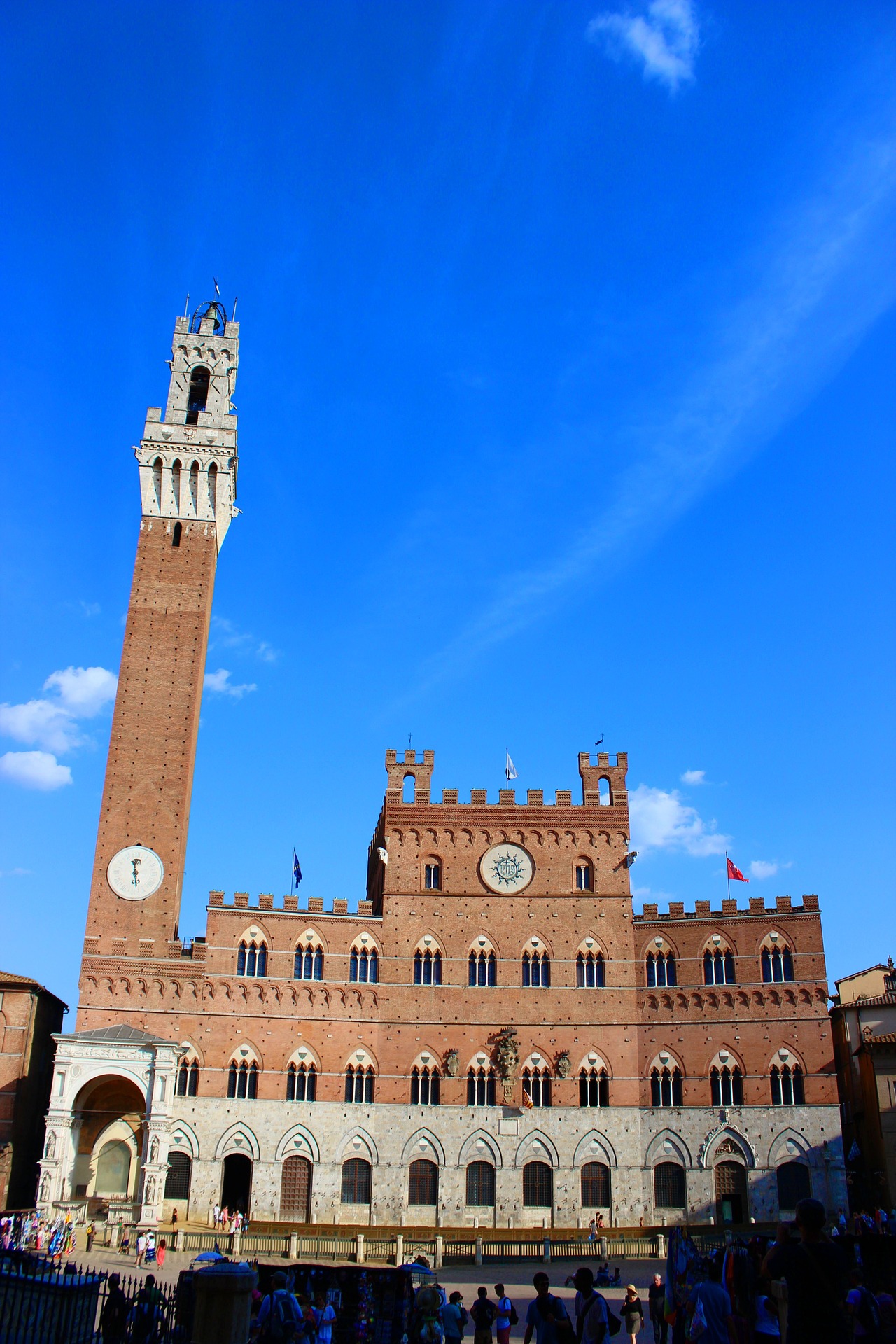 The Tour Siena and San Gimignano in one day is one of the most beloved routes of Tuscany. By the beautiful hills covered with vineyards and olive groves of the small village of San Gimignano, up the grand splendor of the Sienese squares. Without mentioning the Chianti wine and the Tuscan culinary excellence.
Siena, the Palio city
Renowned for its Palio, the most famous and ancient horse race in the world, Siena is a real surprise. The Siena tour starts from Piazza del Campo, the heart of the city, overlooked by the Palazzo Pubblico and the Torre del Mangia. If you dare to step over its 500 steps, you will enjoy the best view of the city from above. Reach the Duomo, which is worth visiting during the summer, when the precious multi-colored marble floor is shown to the public. The interiors boast an impressive beauty and here you can admire the artworks of Pinturicchio, Donatello and Nicola Pisano.
Useful tips:
What to buy in Siena: Ceramics, the classic stationery products, bags and leather jackets
What to taste in Siena: a generous dish of pici pasta with meat sauce, a slice of bread with the Cinta Senese, a generous slice of panforte, the typical cake with candied fruit and almonds, and the very sweet biscuits ricciarelli
What to sip in Siena: Chianti Colli Senesi DOCG, DOC Vin Santo del Chianti, Brunello di Montalcino, Vino Nobile di Montepulciano
San Gimignano, the city of towers
So small and yet so full of history and things to see. Take a tour in San Gimignano just to soak in those rural postcard landscapes and in those narrow streets lined with artisan shops and towers. From Piazza della Cisterna, the center of the city, you can venture to the Duomo, where stands the Santa Fina Chapel painted by Ghirlandaio. Do not miss the Archaeological Museum with Etruscan pieces, the Pharmacy of Santa Fina, the old pharmacy of the Sixteenth century, and, you are brave enough, the Museum of Torture, with its exhibition of prints and models of the Middle Ages torture tools.
Useful tips:
What to buy in San Gimignano: a local saffron packaging, ceramics, handmade jewelry, decorated fabrics and leather products
What to taste in San Gimignano: a cutting board with wild boar salami, pecorino cheese and local honey, almond biscuits with almonds, classic or chocolate
What to sip in San Gimignano: Vernaccia di San Gimignano, Chianti Classico and Chianti DOCG
Tuscany Tours: Among medieval villages and beautiful landscapesRecommended by Francia & Quirinale