Swimming Pool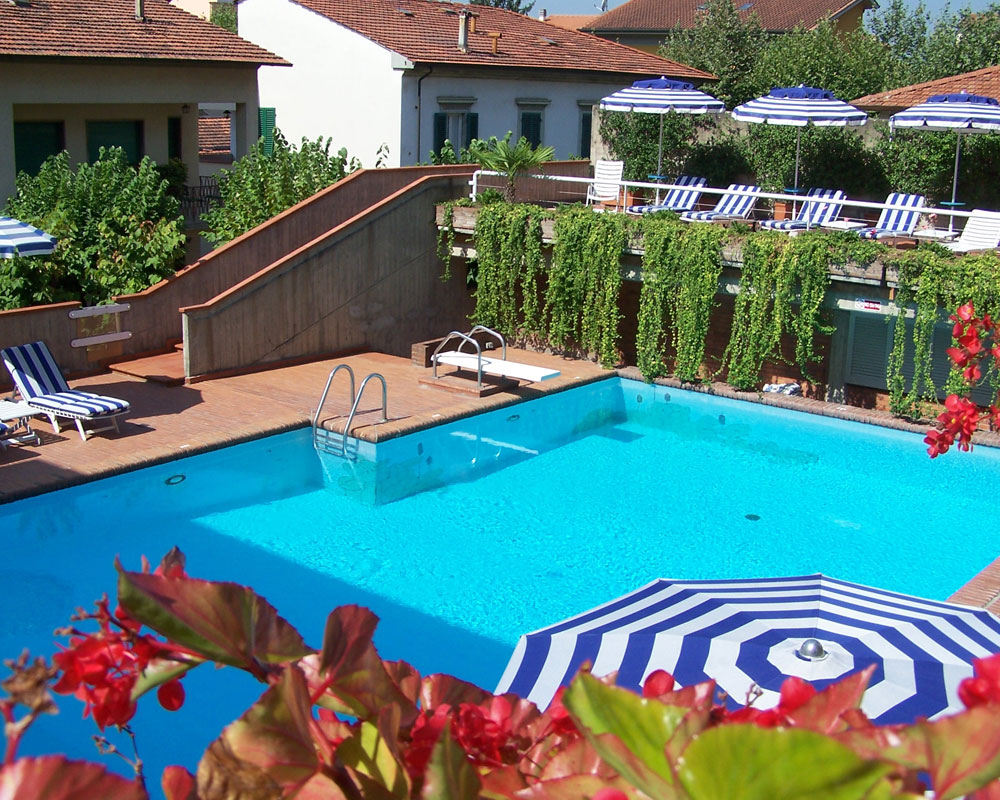 Cuddled by water and the Tuscan sun
The Grand Hotel Francia & Quirinale in Montecatini serves you to relax. The thermal baths are found just footsteps away from the hotel's entrance.
Yet if you prefer your own tranquility, there is the private hotel swimming pool—dedicated entirely to you.
Luxuriate in the sun in our open solarium equipped with chaise lounges, umbrellas and beach towels. Order a light lunch or a sparkling cocktail at the poolside bar.
Take a swim in utter silence. The water is crystal clear. Smell the fragrances of our lush green plants. Escape from the summer's mugginess. Stay clear of the hectic center of the city.
The pool area was well kept and made the high temperatures bearablekenparslo TripAdvisor