Tuscany hotsprings Montecatini Terme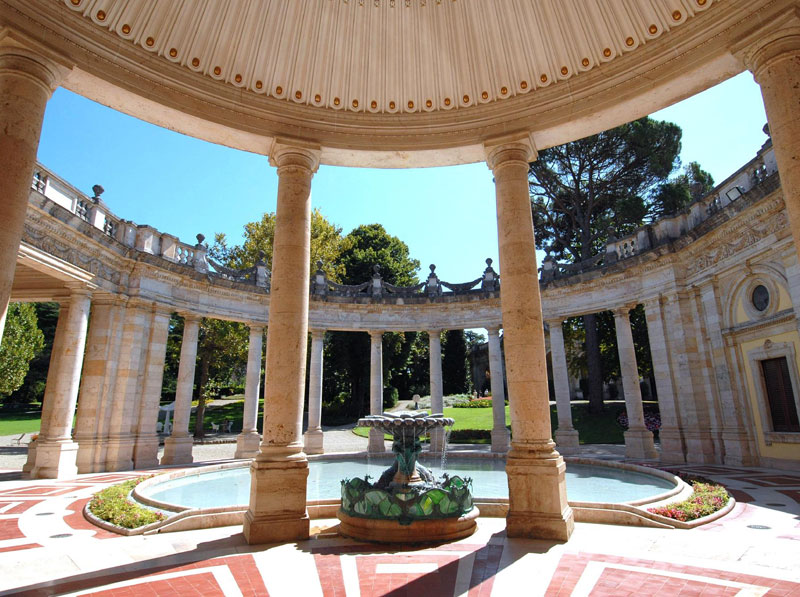 The Baths of Montecatini are famous throughout the world for the beneficial effects of their precious water and every year thousands of tourists come here to experience the feeling of well-being that these waters are able to infuse. This has made Montecatini Terme the perfect holiday destination for those looking to spend the most relaxing holidays and to take care of their body.
Set in a beautiful garden inside the antique town - itself capable of infuse peace the senses thanks to its elegant and tranquil setting - the baths were divided into specific therapeutic pathways.
1. the drinking cure is recommended twice a year, and can actively improve the kidney health, digestive and metabolic work. The only thing to do is to drink Montecatini water at scheduled times during the day.

2. The mud treatments allow you to enjoy the dual beneficial action of clay and thermal water, perfect for skin care. This special mud is left from six months to a year to mature in Leopoldina water silos where the thermal water mixes perfectly with clay, to achieve its famous efficiency.
3. The spa Aqualux treatment, lets you exploit the double relaxing and beneficial effects of sun UVA and of the bubbling bath. Just let you yourself be pampered by the waves and forget the stress of daily routine, but also think about the beauty of your skin.
Enjoying these moments of endless peace for your body and mind will be easy, once you are comfortably accommodated in our hotel in the Montecatini Terme spa area. Our team of expert will suggest you the best fitting anti-stress massages and targeted paths ideal to complete what you started at the Spa.
Here one of the most beautiful towns in Tuscany and the charm and elegance of our hotel is waiting just for you!