Suite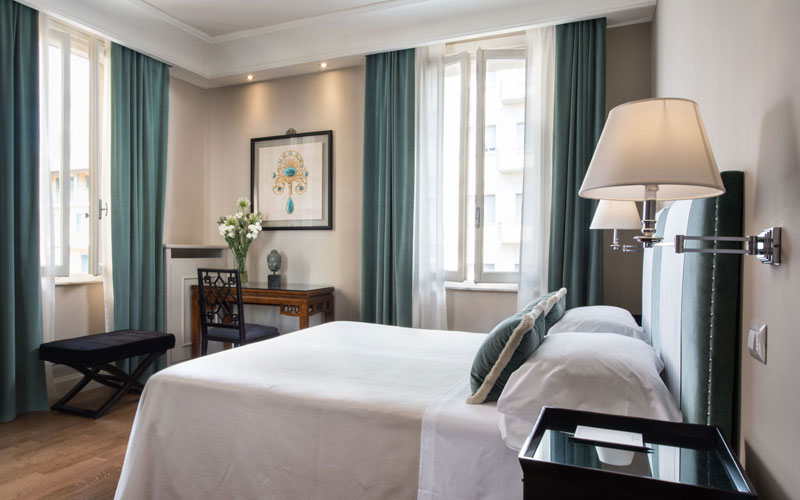 Charming private residence
Our Suites are charming private residences that can easily accommodate 4 individuals.
The furniture and their furnishings are the fruit of a very carefully studied restructuring: the large beds' headboards are of velvet with prune, sage green and aquamarine coloring.
Persian carpeting covers the wooden flooring.
Lamps are chic and consist of fabric and shining metal.
The very new bath areas offer spacious showers and special aromatic courtesy accessory sets.
The bedroom and the living room are totally separate.
They, therefore, give you the maximum freedom even if you are traveling in a group of four.