Prestige Suite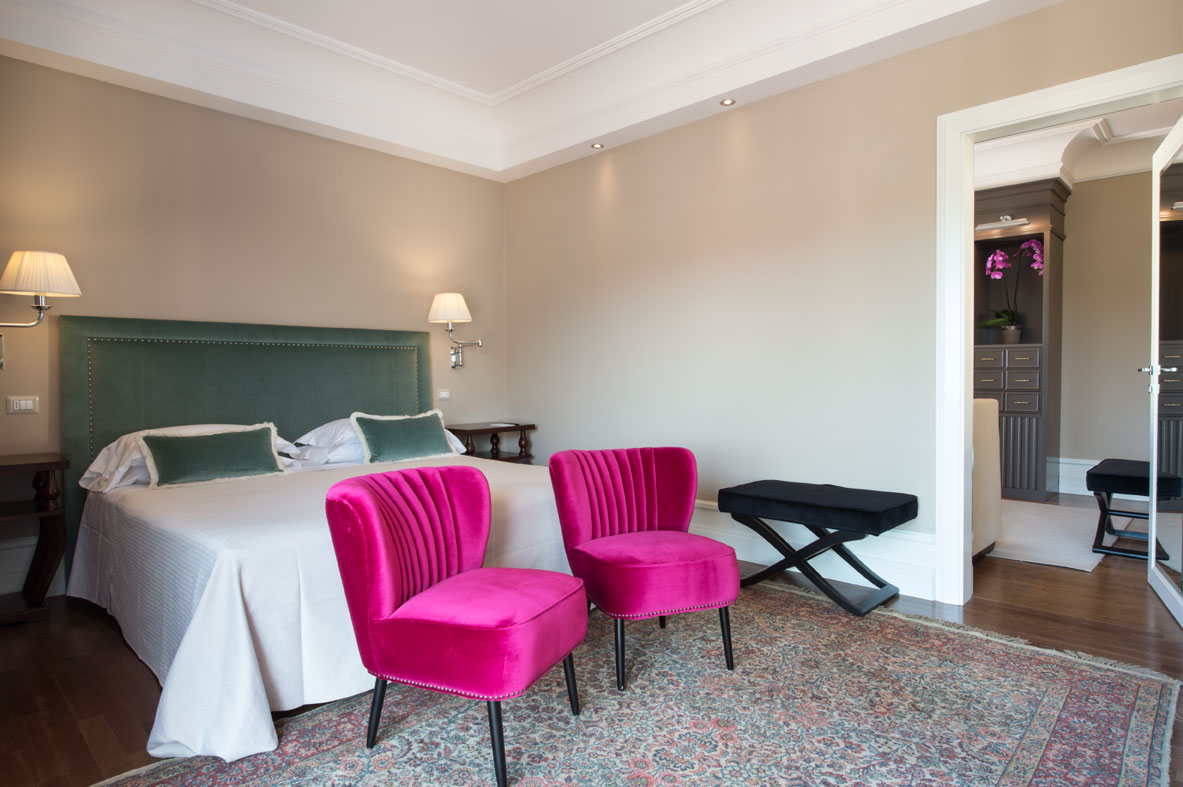 Genteel atmosphere. Superior comfort level
No other hotel in Montecatini cares for its rooms as much as we do for our elegant Prestige Suites.
They all were refurbished in 2014, and they are located on the higher floors of the hotel to guarantee that our guests enjoy the maximum of tranquility and reserve.
From these suites guests can view the splendid architecture of Montecatini all the way to the breathtaking sights of the Tuscan countryside.
The style of the suites is refined and dignified. Made from love for the particular.
The furnishings have been handmade to order by local master craftsmen and craftswomen.
Awaken surrounded by this stunning beauty! Begin your day with a scrumptious Premium Breakfast.
Then take off for the day and visit one of the numerous cities of Art in Tuscany. Pisa and Firenze are waiting to welcome you!