A safe vacation in Tuscany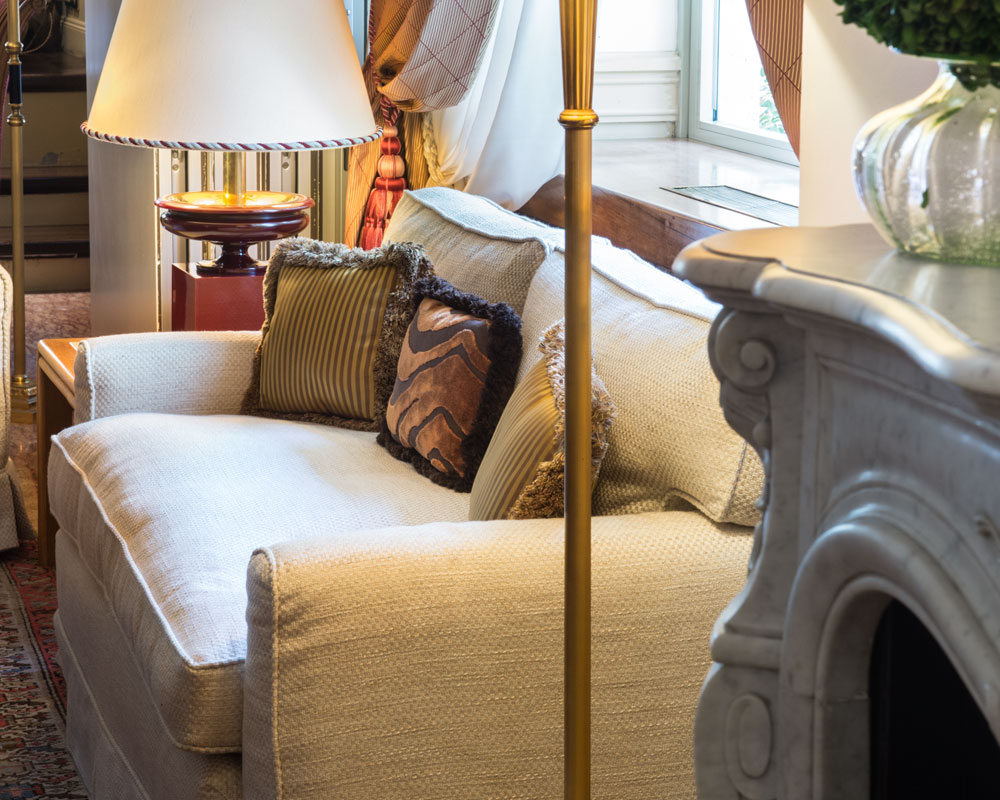 For four generations now, our family has been providing fine hospitality to you and all our guests.
And not only are we still doing just that, but we are paying even more attention to your needs to ensure that you'll enjoy a truly wonderful vacation in complete relaxation.
Find out more about the new and exclusive services that await you, and the special measures we have put in place to ensure safety for both our guests and our staff.
Innate exclusivity​​
Location, position and tranquility​
Our 4-star hotel boasts an ideal combination of central location and tranquility: we are in the very heart of Montecatini Terme, but in an area of low traffic and far from noise. Silence is guaranteed, yet just a short walk away you'll find the lively center of town and the complete relaxation of the Parco Termale.
The train station is nearby​
If you come to Montecatini Terme by train, you can walk safely in the fresh clean air - without having to take public transport - and reach the hotel in just 15 minutes. A nice, healthy walk that is, quite simply, the perfect solution!
Space and freedom
The Grand Hotel Francia & Quirinale is blessed with wide open spaces both indoors and out. Here, you can relax in complete privacy without ever having to worry about physical distancing. All of the guest rooms and public spaces enjoy large windows we open every day to let in clean fresh air.
Private Parking​
We have always provided safe parking for our guests' cars. Reserve a parking place in one of our indoor parking garages so that only you have access to your automobile, without worrying about undesired contact with others. And you can get around in complete freedom.
Swimming pool & solarium
Although the Parco Thermal baths are just a short distance away, you don't have to leave the hotel to enjoy some complete relaxation. Our private pool is for hotel guests only and is constantly sanitized for your safety. It was designed for you to enjoy hours of relaxation in the sun and have fun in the pool.
Front Desk ​
A Plexiglas window has been put up at the front desk so that your interaction with our reception staff is safe yet personal, without our receptionists having to wear protective masks. Keys are sanitized at every check out so that they can be handed over like new to incoming guests. You will always have your key with you when you arrive, without having to ever leave it at the desk when you go out.
Sanitization
We sanitize the entire hotel every day, from guest rooms to public areas, in keeping with the new laws. We pay particular attention to elevator buttons and other surfaces regularly touched by guests and staff, sanitizing them several times a day for your health and safety.
Guest rooms​
All the furniture and surfaces in the guest rooms and suites are sanitized every day with alcohol-based products, paying special attention to those surfaces and objects most often touched. For an even more efficient sanitization of the air and surfaces we use a germ-killing UV lamp with ozone. And every time a guest checks out, the filters in the room's air conditioning vents are sanitized as well.
Breakfast
Nel ristorante "Sala Ginori" abbiamo attuato in pieno il distanziamento richiesto dal protocollo nazionale data la grande disponibilità dei nostri spazi: l'ampio buffet è rimasto invariato come da nostra tradizione, cambia soltanto il servizio: il nostro personale servirà gli ospiti direttamente al buffet.
Bar
We have traced paths with adhesive strips on the floor in our bar to ensure that proper distances are maintained between our guests.
Prevention rules
For the safety and health of everyone, guests are asked to observe some basic prevention rules. When in public areas, please keep your face mask on and sanitize your hands as often as possible at any of the hand sanitizer stands located throughout the hotel. Keep a safety distance of at least 4 feet from other guests and staff members. Try to use the bathroom in your room rather than the ones located in the foyer. Use a credit card to settle your bill, as it is safer than cash. And, last but not least, if you are running a fever of more than 99.5°F (37.5°C), please let a member of our staff know immediately and remain in your room for further instructions.
Staff health care ​
We make sure our staff is healthy every day they come to work by taking their temperatures. They have all be trained in all the new rules and laws governing public health. The cleaning staff has been equipped with surgical masks, while those working in the kitchen wear FFP2 surgical masks, as required by law. All members of staff sanitize their hands as a preventive measure before beginning a new task during their working day.
Everything about this hotel is superb, the rooms, the food, the service, everything. Rossam TripAdvisor