Visit Pistoia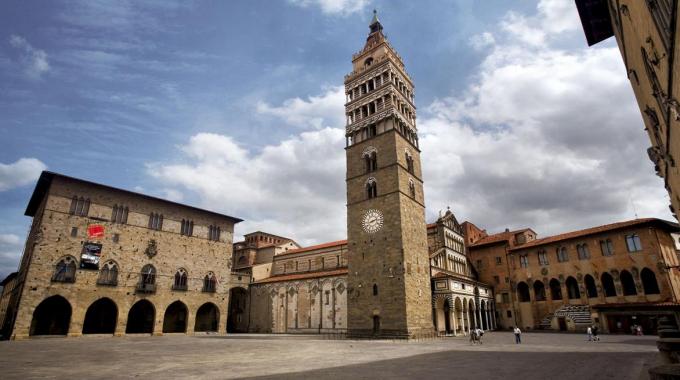 Surely in Montecatini life is easy, in the green, next to the hot springs, relaxing in our spa and surrounded by the elegance of our hotel. However, it would be a nice experience to visit Pistoia, thanks to one of our last minute offers and being able to stay here longer.
Always check the offer section of the site, and head to Pistoia from our hotel or do a half day excursion to see the main attractions of a city that dates back to the Etruscan Age.
Start from Piazza Duomo, home to the impressive cathedral of San Zeno, marevellous example of the Romanesque style architecture, that hosts the silver altar of San Jacopo, certainly the stylistic most valuable figure in the town.
Also in this square it is also the Baptistery in Gothic style, with the precious white marble and green Prato.
Why not visit the Hospital del Ceppo, close to Piazza Duomo, which was once a major city hospital, and today remains a place of pilgrimage for many art lovers. From the exterior you can see a Della Robbia frieze depicting the seven works of mercy (dressing the naked, house the pilgrims, visit prisoners, feed the hungry, drink to the thirsty, bury the dead, visiting the sick) all painted in bright colors on clay.
Equally interesting is the anatomical room and the museum of surgical instruments.
You will just have to look for the best offer and arrange a trip to Pistoia, which is only a twenty minute drive from here.