Wellness Weekend Tuscany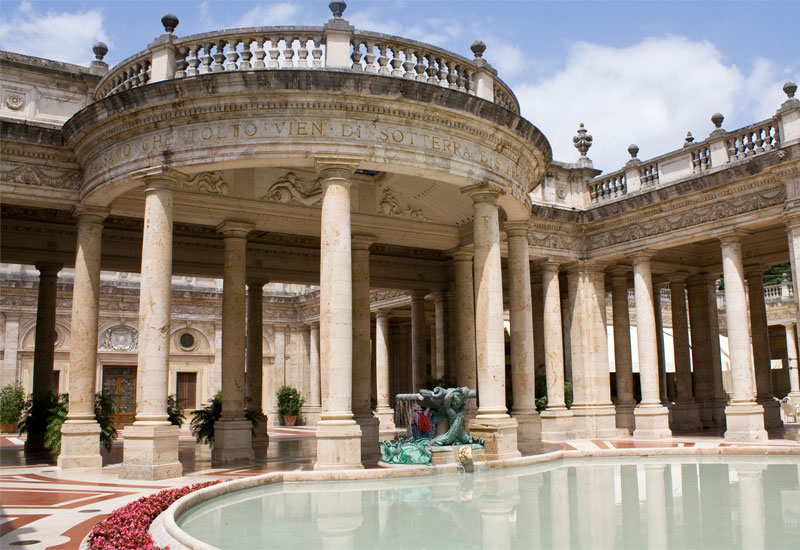 A wellness weekend in Tuscany has only one name: Montecatini. In our hotel in Montecatini Terme you can take the best that this city offers and you will have your deserved holiday pleasure.
Since the Roman times Montecatini Terme was a famous destination for those wishing to relax because of its thermal baths, famous for their miracolous properties.
Wellness also means nature and sport: Montecatini offers both, combining a stunning setting in the tuscan countryside with architecture wonders in the center, that can intrigue even the most experienced tourist. The days are easy and pleasant: an afternoon at the spa, then a little exploring of the city and its surroundings, and finally in a fancy restaurant in the center.
The perfect spa weekend in Montecatini Terme. Among long the streets of Montecatini you'll discover palaces and churches all to visit such as the Church of Santa Maria Assunta or Villa Forini Lippi. Our hotel is different from the other 4 star hotels in Montecatini Terme because of the attentive hospitality that will make you feel welcome since the first moment of your arrival.
Enjoy our large 17-meter pool the solarium and infinite moments of peace, enjoy your weekend in Montecatini Terme at the Grand Hotel Francia & Quirinale.